About
Michele Rosa Kratochvil, MA, LMHC, NCC, LMT | Kratochvil Health Kare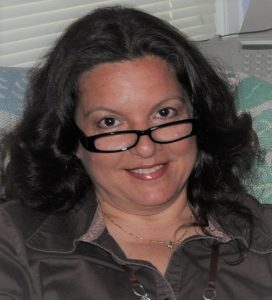 I am a private practice therapist serving clients in and around Kissimmee, Florida, as well as online as needed. I am a
Licensed Mental Health Counselor, Licensed Massage Therapist as well as a Wellness Advocate and Coach.
As your therapist, it is my priority to create a therapeutic atmosphere that promotes growth and positive change, for you. I look forward to working with you to addresses your challenges and realize your goals. Therapy is a process that can move you toward being the healthiest version of yourself and living the life you desire.
Treatment Approach
I use a variety of approaches to address my clients unique needs. Many successful treatment plans will utilize a foundation of behavioral, christian, cognitive/cognitive-behavioral, compassion focus therapy, dialectical behavior therapy, eclectic, experiential, gestalt, gottman method, imago relationship therapy, interpersonal, person-centered, rational-emotive, somatic therapy then quickly move toward a tailored treatment plan and approach that includes tools to help sustain the growth experienced in regular therapy.
Additionally, there is a growing body of research that supports the practice of self-compassion and mindfulness in psychotherapy. Neuroscience research reveals individuals that practice these techniques are happier, more resilient, and better equipped to heal painful memories from the past. It is my honor and mission to help my clients move past what's blocking them from reaching their full potential individually and in their relationships.
"What lies behind us and what lies before us are tiny matters compared to what lies within us."

– Ralph Waldo Emerson
Education & Credentials:
License #: MH5310
License State: Florida
Practicing Since: 1998
Education:

Rollins College: Master's Degree Mental Health Counseling, 1993-1996
University of Central Florida: BA in Psychology 1984-1986
Mastery Certification in Transformational Coaching

Licensed Massage Therapist
National Board Certified Counselor
Continuing Education Certifications:

Mindindfulness Meditation
Cognitive Behavioral Techniques
Essential Oils
Michele's Background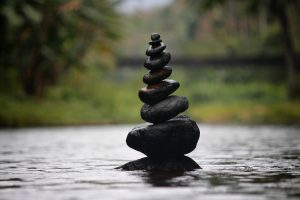 Michele Kratochvil is the owner and operator of Kratochvil Health Kare. She began as a massage therapist in the late 1980's. At that time, she was working in a variety of settings including health spas, chiropractic offices and rehabilitation centers. The first goal was to have an independent massage practice, which was achieved in the mid 90's. Then the business grew to include mental health counseling because the body was just one medium in which to help people. So, she returned to graduate school and received her master's degree in Counseling and is a National Board Certified Counselor which allows her to assist individuals in connecting the mind/body relationship.
Now, in private practice for over 20 years working as a counselor she has had the privilege of allowing individuals to find their own path to healing by creating a safe and peaceful space for them to explore reasons for chronic pain, relationship problems, stress/overwhelm patterns of behavior and management of depression and/or anxiety. She has also assisted individuals dealing with changes in their lives such as job transitions, loss and grief, as well as parenting challenges.
Michele loves learning and continues to explore additional areas of healing modalities as a consumer and therefore can share her knowledge/experience/education with her clients. Also, she has received a Mastery Certification in Transformational Coaching. She is a licensed Massage Therapist and has multiple continuing education certifications in mindfulness meditation, cognitive behavioral techniques, and essential oils to name just a few. Michele is a Christian and loves to share her faith with others who would like to fellowship about the truths in the bible. Michele is married to her wonderful husband for 31 years and they have one child together.